I'm so excited to share the news that EstyloJewelry was featured in BeadStyle Magazine in the July 2012 issue. It all began with a message from Naomi Fujimoto, Senior Editor of the magazine. She liked one of my earrings that she found in my shop and wanted to know if I was interested in being in the July issue. First I wasn't sure if it was for real. I get so many messages from people requesting stuff and a lot are just scams, so I made my homework and found that it was real. Wow, I was just so happy. Beadstyle Magazine is the world's best selling beading magazine, so it is a big thing to be in it. So, I mailed out the earrings and only a few weeks later I got them back with a note from Naomi stating that I would get the July issue very soon. The feature was together with other designers for crystal jewelry. The earrings she chose are made with Light Vitrail Swarovski Crystals and hanging from luxury flower studs with Cubic Zirconia. So, they matched perfectly to the theme. In June I got in the mail an envelope from the magazine and I opened it and went directly to page 12, which is where I was featured and there they are. My earrings with my name and contact info. How amazing is that? See below the earrings that were featured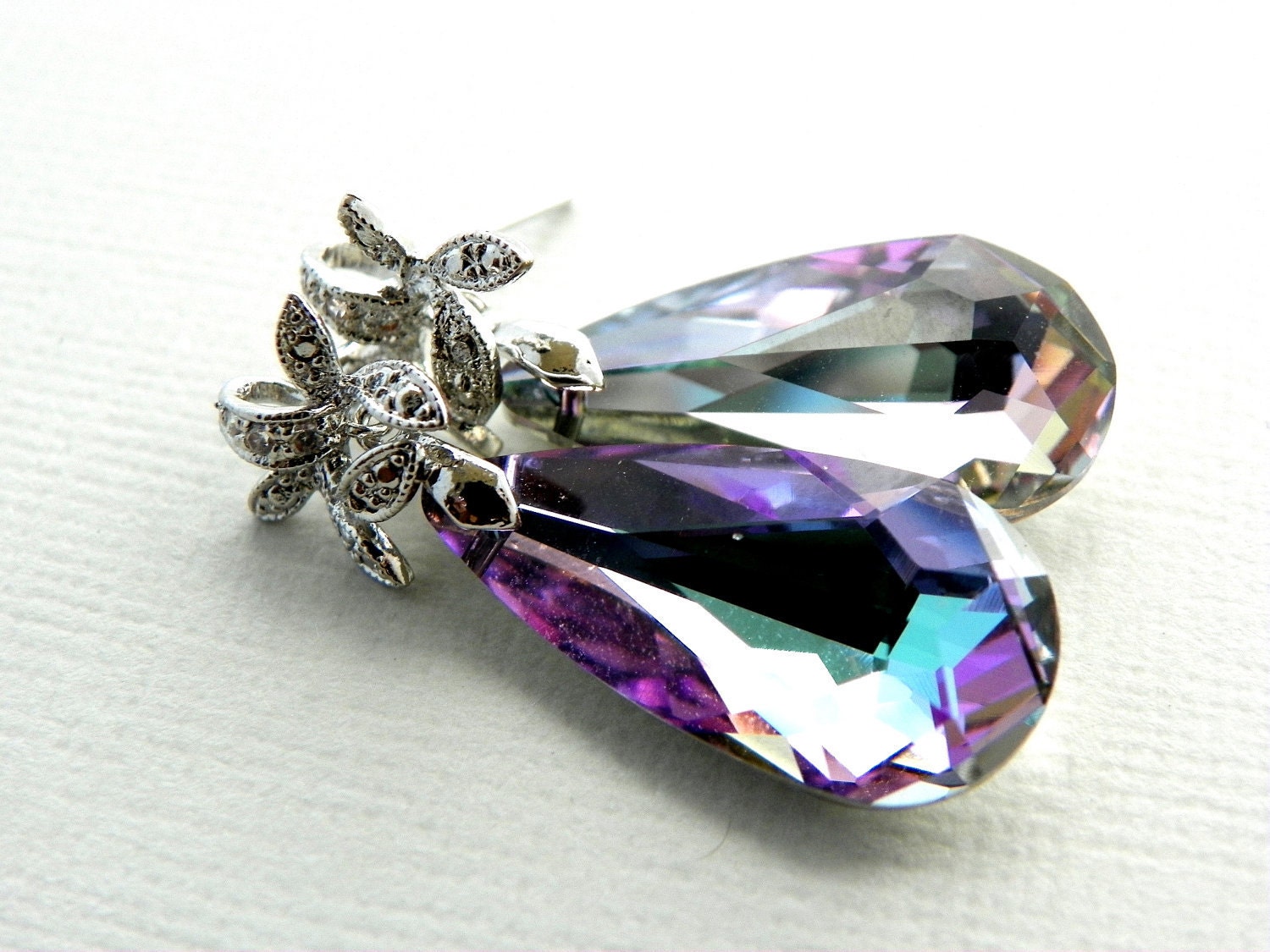 And here is the copy of the feature in the magazine.
I've already received some messages from people who have seen the feature. Thank you so much Beadstyle Magazine for choosing one of my pieces! If you're looking for the earrings in my shop, you can find them here.